Center Stage Productions Presents: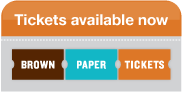 The Butler Did It!

Show Dates: July 11th, 12th, 18th, 19th, 25th, & 26th (with a Matinee and Evening performance on the 2nd weekend)

Directed by Amy Vaught
When it comes to solving murder mysteries, it's always the one you least suspect! The very proper butler Jenkins and the fiery Cockney maid Sarah Jane are preparing the Covington household for a visit from Edwina Corry, the world's greatest mystery author and friend to Lady Miranda and Colonel Covington. Other guests arriving include Lady Covington's feisty old mother, their high-flying daughter Kat, their chatty priest who doesn't know when to quit and the caddish, eavesdropping neighbor boy Trevor. Things are soon thrown into confusion, however, when someone is found stabbed to death in the kitchen.
Written By:  Todd Wallinger
"The Butler Did It!" is produced by special arrangement with Pioneer Drama Service, Inc., Englewood, Colorado
---
The Mission Statement of Center Stage Productions
Center Stage Productions, a faith-based community theater, exists at Southport Presbyterian Church to develop the artistic talents of members of our community and to produce quality family entertainment in a Christ-centered atmosphere.
Goals
Encourage and strengthen the creative talents of each person.
Assist in the spiritual development of all involved.
Provide quality entertainment that is family friendly and is consistent with biblical messages and truths.
Center Stage Productions is, by leaps and bounds, and with critical acclaim, becoming the leading community theater production company on the south side of Indianapolis. Since 1997 we've introduced hundreds of theater goers to positive and heartening drama experiences.
What makes Center Stage Productions stand out above the crowd? Good question! Our continuing goal is to become a premier producer of quality family entertainment. We aim to present a wide spectrum of dramatic works that are at times comedic, at times provocative, at times heart wrenching—and always in good taste. We strive to be a place where you can bring the whole family with confidence, knowing that your ticket dollar will provide theater that will entertain, not embarrass. For more information, please call the Southport Presbyterian Church office at 317-534-2926 and leave a message for Center Stage Productions.