Center Stage Productions Proudly Presents: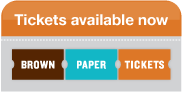 Reserve by email:  reservations@centerstageindy.com

Directed by: Brandi Underwood
Written by: Samuel Beckett

Produced by special arrangement with Dramtists Play Service

Performances: March 17th, 18th, 24th, 25th @ 7:00 pm

 
Waiting for Godot
Written by: Samuel Beckett
Directed by: Brandi Underwood
Address:
Southport Presbyterian Church
7525 McFarland Blvd
Indianapolis, IN 46237
Performance dates: March 17th, 18th, 24th, 25th at 7pm
Synopsis:
"Nothing to be done…"
The show opens when two men, Vladimir and Estragon, who are down on their luck, come to a point on a country road to meet a man named Godot. Estragon struggles to remove his boot from his swollen foot, while Vladimir sees that there is nothing to be done. While waiting, the two come across Pozzo and his man-servant Lucky. As time passes, the two men debate whether it's worth it to wait for Godot or whether they should leave and come back another day. Through existential questions, the two men explore and weight the risks of life. This tragic-comedy is timeless classic that explores the subtleties of life.
Produced by arrangement with Dramatists Play Service.
Center Stage Productions is a community-building ministry of Southport Presbyterian Church.