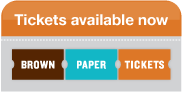 Center Stage Productions Presents:

The Prince and The Pauper
Directed by: Josh Turner
Written by: Mark Twain
Adapted by: Jemma Kennedy.
Produced by special arrangement with Bloomsbury Methuen Drama of New York, NY.
The Prince & The Pauper will be performed at Southport Presbyterian Church's Chapel for 5 performances over two weekends. Show dates are September 4, 5, 11, & 12th at 7:30 pm and there will also be a matinee on September 5th at 2pm.
Reserve Tickets by emailing reservations@centerstageindy.com.  (You can email this address and let them know how many people, what show date and time.  Tickets are $10 for adults and $5 for Students)
Tickets can also be purchased online by visiting the ticket links at centerstageindy.com
Performances:
September 4, 5, 11, 12 at 7:30 pm
Matinee: September 5th at 2:00 pm 
Address:
Southport Presbyterian Church
7525 McFarland Blvd
Indianapolis, IN 46237
Synopsis:
"You are a Prince, not a pauper. And before too long the whole of England will be in your hands..."
Jemma Kennedy's stage adaptation of The Prince & the Pauper is a dynamic and fast-paced adaptation of Mark Twain's 1881 classic novel of confused identities. Set in a gritty, vibrant Tudor London, the poverty-stricken Tom Canty has a chance meeting with the young heir to the throne, Prince Edward, and by pure coincidence they find they look almost identical.
The Prince & the Pauper tells the story of what happens when one person is mistaken for the other and what happens to them in the long-term: Tom Canty is forced into the world of the court and power, while Edward is cast down into a world of poverty and thieves, from which he must fight his way back to the court.
Cast List:
Actor 1: Mia Roberts (Prince Edward)
Actor 2: Levi Ralston (Tom Canty)
Actor 3: Ben Rockey (John Canty, Henry VIII, Rich Gentleman, Judge, Jailer, Tailor, Spanish Ambassador)
Actor 4: Matt Jones (Father Andrew, Hobbs, Royal Doctor, Archbishop, Watchman, Prisoner 4, Beggar 2)
Actor 5: Karron McGowan (Rent Collector, Lord Hertford, Sir Hugh, Constable, Sentry Guard, Prisoner 1, Beggar 1)
Actor 6: Pricella Connolly (Busker)
Actor 7: Troy Bridges (Miles Hendon, French Ambassador)
Actor 8: Mikaela Smith (Bet, Serving Wench, Prisoner 2)
Actor 9: Maddie Brite ( Princess Elizabeth, Fine Lady)
Actor 10: Heather Puletz (Ma Canty, Lord Chancellor, Lady Edith, Woman w/ Pig)
Actor 11: Max Puletz (Guildhall Servant, Prisoner, Servant)
Buy tickets for The Prince and The Pauper Presented by Center Stage Productions
---
The Mission Statement of Center Stage Productions
Center Stage Productions, a faith-based community theater, exists at Southport Presbyterian Church to develop the artistic talents of members of our community and to produce quality family entertainment in a Christ-centered atmosphere.
Goals
Encourage and strengthen the creative talents of each person.
Assist in the spiritual development of all involved.
Provide quality entertainment that is family friendly and is consistent with biblical messages and truths.
Center Stage Productions is, by leaps and bounds, and with critical acclaim, becoming the leading community theater production company on the south side of Indianapolis. Since 1997 we've introduced hundreds of theater goers to positive and heartening drama experiences.
What makes Center Stage Productions stand out above the crowd? Good question! Our continuing goal is to become a premier producer of quality family entertainment. We aim to present a wide spectrum of dramatic works that are at times comedic, at times provocative, at times heart wrenching—and always in good taste. We strive to be a place where you can bring the whole family with confidence, knowing that your ticket dollar will provide theater that will entertain, not embarrass. For more information, please call the Southport Presbyterian Church office at 317-534-2926 and leave a message for Center Stage Productions.