Center Stage Productions Presents: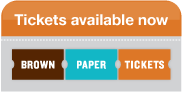 You can also Reserve tickets by email at reservations@centerstageindy.com (cash or check only)

Directed by: Mikaela Smith
Assistant Director: Brandi Underwood
Adapted by: Ken Ludwig
Produced by special arrangement with Samuel French

Performances: October 21,22,28,29 @ 7:00 pm

Matinee:  October 22 @ 2:00 pm

 
The Three Musketeers

Adapted by Ken Ludwig from the novel by Alexandre Dumas.
Directed by Mikaela Smith.
Assistant Director Brandi Underwood


Address:
Southport Presbyterian Church
7525 McFarland Blvd
Indianapolis, IN 46237

Performances will be October 21, 22, 28, and 29.

Synopsis:

In a time when honor, duty, and loyalty to one's friends, family, and country are most important, a young man travels with his sister to pursue his dream of becoming one of the king's loyal guards, The Musketeers. Throughout his journey, he discovers loyal friends, allies in the most unlikely places, and what it means to be a man. This classic tale by Alexandre Dumas is full of romance, treachery, mystery, and adventure.
Produced in association with Samuel French.
Center Stage Productions is a community-building ministry of Southport Presbyterian Church.